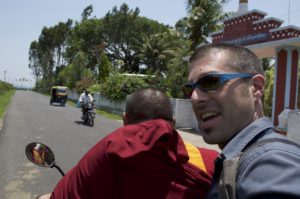 Greg C. Bruno is an award-winning writer, editor, and digital storyteller who has worked for a number of US and international print and online publications, including The New York Times, the Council on Foreign Relations, and Project Syndicate. His journalism has appeared in The New York Times, Foreign Affairs, The Guardian, Forbes, UAE-based The National, CFR.org, and many others.
He has reported from the Middle East, South Asia, and North Africa, and covered the Arab Spring revolutions as an editor of the opinion page at The National newspaper in Abu Dhabi. As a writer at the Council on Foreign Relations in New York, he co-produced an online guide to U.S.-Pakistan relations, which earned top honors from the Overseas Press Club and an Emmy nomination from the Academy of Television Arts and Sciences. From 2013-2016 he was the Senior Director of Communications at New York University Abu Dhabi, where he oversaw storytelling and content creation for the university's print and digital platforms.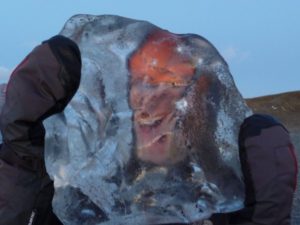 In 2017 he completed studies at the London School of Economics and Political Science, earning an MSc in the comparative anthropology of China. He is currently an Associate Editor at Project-Syndicate, the global opinion syndication service, based in Prague, Czech Republic.
A native of Vermont, Bruno remains a frequent visitor to the Tibetan areas of South Asia, where the momo, a Tibetan dumpling, is one of his favorite afternoon snacks.